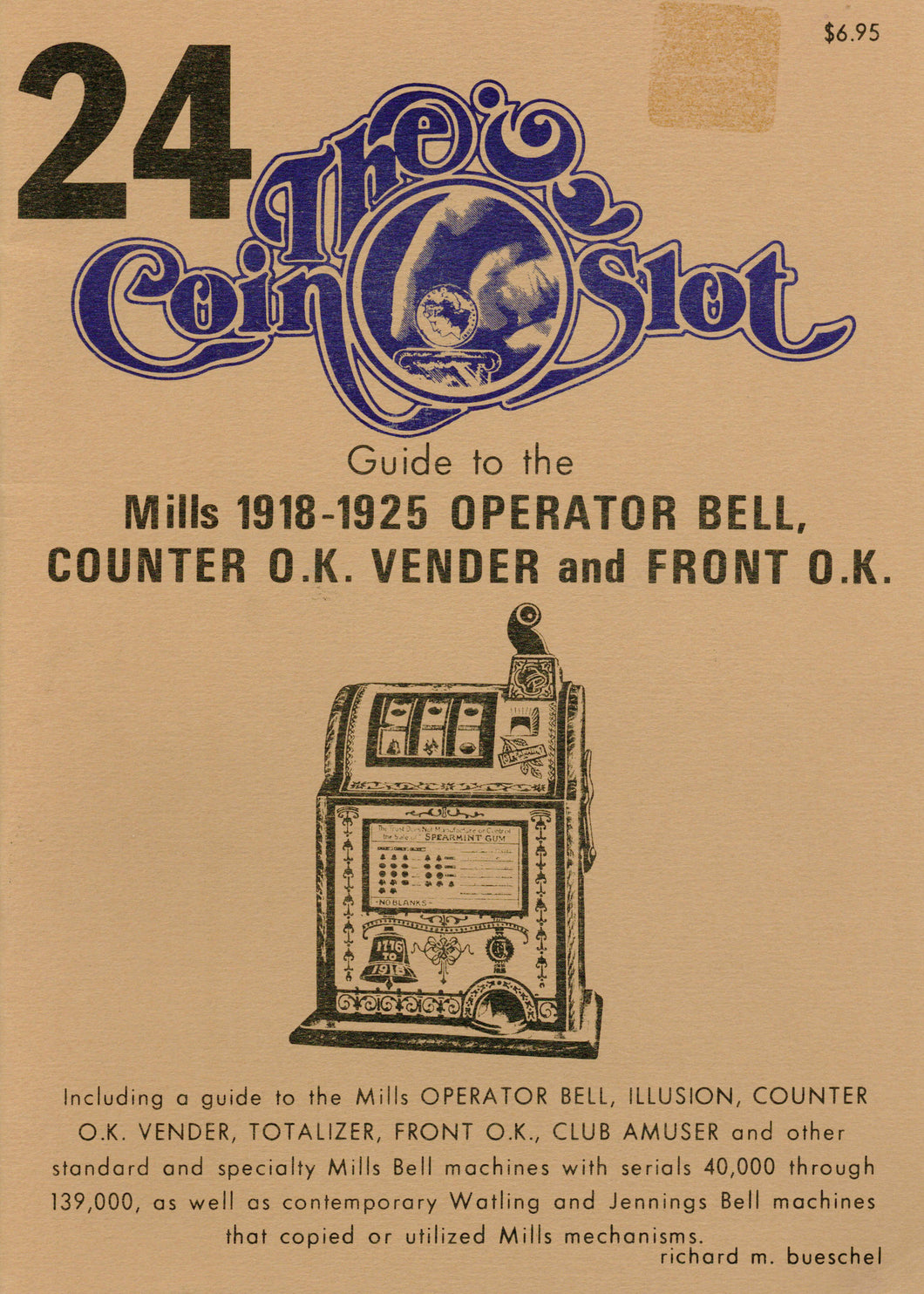 Coin Slot #24. Guide to the Mills 1918-1925 Operator Bell, Counter O.K. Vendor and Front O.K.
Regular price $19.95 $14.95 Sale
Including a guide to the Mills Operator Bell, Illusion, Counter O.K. Vender, Totalizer, Front O.K., Club Amuser and other standard and specialty Mills Bell machines with serials 40,000 through 139,000, as well as contemporary Watling and Jennings Bell machines that copied or utilized Mills mechanisms.